People now use smartphones and almost 90% of their time is spent on mobile apps. The fact that a major chunk of the human populace relies on smartphones and mobile apps to store their personal and financial information makes matters pretty serious. McAfee reported a 30% increase in the number of malicious apps which led to more than half of the mobile security threats in recent years. Before officially launching your app, test it for security vulnerabilities thoroughly.
Nine of the best practices to implement before and after you launch your mobile app follow. It has been a consistently good practice to test your application against randomly generated security scenarios before every deployment. Especially, pen testing can avoid security risk and vulnerabilities against your mobile apps. Since these loopholes could grow to become potential threats that give access to mobile data and features.
Mobile App Security Threats And Secure Best Practices
If you want to create a truly secure app, you need to test it over and over again. Only this can show how effectively other security features have been implemented.
However, even if you implement all these best practices in your app, this doesn't mean that your app is entirely bullet-proof.
The iterative approach to Agile provides many checkpoints during the development cycle to remove roadblocks, review functionality, and provide consistent communication with the client.
To ensure security within the sandbox environment, you must implement mobile app encryption using SQLite Database Encryption Modules or practice file-level encryption across multiple platforms.
All sensitive data should be store only in the memory and not on the physical drive unless required.
Security controls need to be implemented in your back end to ensure that your data isn't exposed.
Minimise your code so it cannot easily be reverse engineered and broken into.
These two stores have strict regulations that app developers must meet to have their apps listed. If an app is being offered for download on a third party website but is not on the Apple Store or the Google Play Store, it's a big red flag. The app is likely unsecured, which means hackers can easily exploit them.
Best Practices For Improving Mobile Apps Security
Recently, Facebook was criticised for data security breach that revealed the personal details of 50m of its users. In a survey that took place at the beginning of the year 2018 that showcased the concern for the cybersecurity risk related to APIs. In that survey, 63% of IT professionals are most worried about DDoS threats, bot attacks, and authentication enforcements for APIs. She is focused on delivering high quality software solutions for Web, iOS, Android and Windows application environments. She has also catered start-up companies who are seeking for a high level of technical expertise in a very cost effective budget.

A mobile app that goes down this path will find it hard to right the ship at a later date. Classify all the data being stored by the application mobile app security best practices according to sensitivity. Recent Android and iOS vulnerabilities such as Stagefright and XcodeGhost have exposed mobile users to attack.
Managing the deployment, on-going maintenance and updating, and data security for these apps can be a daunting task. For customer-facing applications, businesses have trusted their security to coding practices, any number of internal security tests, and app penetration testing. These are certainly must-have capabilities since the most effective security is about building defense in layers. But what these traditional security layers miss completely is protecting the actual app code before it is deployed into a zero-trust world. If you're not aware of the principle of least privilege, it's a mobile app security standard or principle that dictates that a code should run with only the permissions it requires.
How To Safeguard Your Mobile App From Scratch
Building a revolutionary mobile application is only the first step in mobile app development. Once you've built an app, there are thousands of mandatory processes that follow app development. Encryption policies ensure that data is encrypted whenever you believe it's required. A SSL will help encrypt data that travels across a network; however, it won't protect data stored in a database.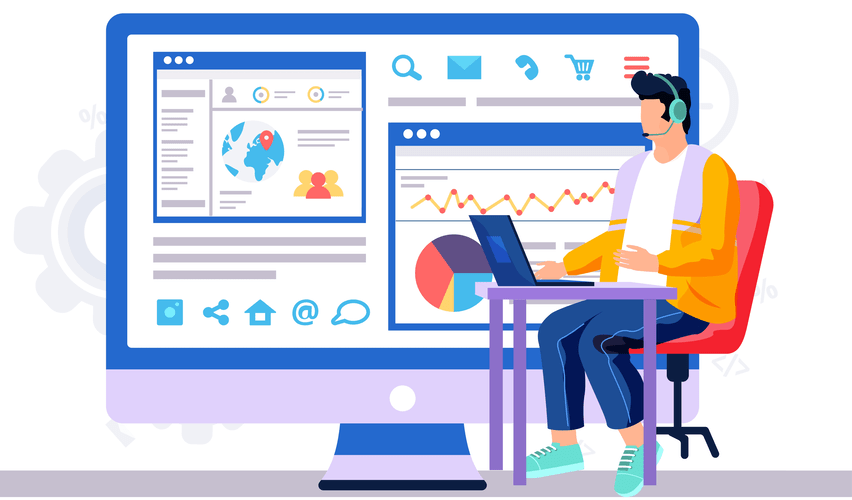 The dramatic growth of smartphone use in the workplace has led to a rapid increase in mobile threats and requires new mobile app security standards and measures. With all of their functionalities, they are an indispensable part of our lives, so it is important that we treat mobile application security—and thereby our data—with utmost attention. As far as cryptography goes, in order to ensure mobile app security, you should store keys in secure containers and never ever store them locally on the device. We do not often consider how to secure mobile apps until a breach into the app has already been made. It may be too late to save all the personal information when this happens, so it's best to think about security beforehand. Critical factors like transmission of unencrypted passwords or password reuse are checked in real-time with the advanced Appknox penetration testing solutions. Sensitive data is any information that's meant to be protected against unauthorized access.
Automatic Application Code Scanning
The main reason behind the vulnerability of a server is because sometimes developers overlook the necessary server-side security into account. This blog outlines some of the crucial mobile app security measures that every mobile application development company must employ while they architecture their apps. Before we delve deeper, let us quickly glance at some common security lapses that could occur while architecting secured mobile apps. Cybersecurity professionals can evaluate how well the application copes with existing and possible threats to protect both users and the enterprise from potential accidents. Building a secure mobile app requires collaboration between developers, security experts, and senior executives. We've listed the main ones — to implement security measures, make sure your team has at least these key participants. One major impact of ignoring mobile application security is the threat which arises when an adversary can access insecure data stored in a mobile device.
Identify the nuances of the platforms you're creating the app for and take their respective attack surfaces into account. Mapping the components and their interdependence with each other, for instance, can provide developers an overview of data that may be potentially exposed . The app's runtime, binary, and file system should also Information technology be further analyzed to check for possible network and client-side attack vectors. In 2016, 69% of business departments reportedly used two to five mobile applications, and their employee use increased by 66% over the previous year. 6.2 Track all third party frameworks/APIs used in the mobile application for security patches.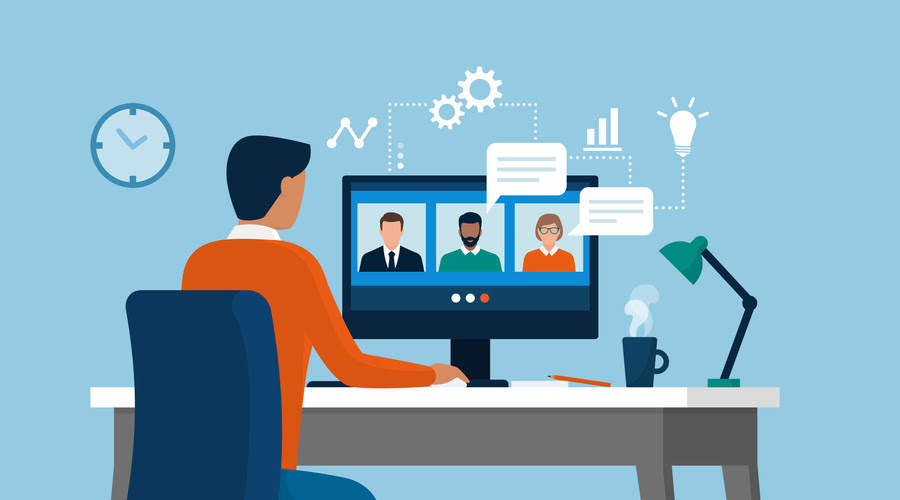 The absence of multifactor authentication can lead to several issues which makes it a crucial part of answering how to make an app secure. If the right mobile app security standards are not introduced at this point, any hacker can gain access to internal data to steal or modify it. Design your apps to only accept strong alphanumeric passwords that must be renewed after a few months.
After all, your app won't be so beneficial if it results in the theft of user data. Keep mobile application security as a top priority throughout the development of your app to mitigate any potential security risks. Then monitor your app after its launch so that you can identify and address any potential vulnerabilities or issues. A robust early testing strategy of mobile apps can help avoid future security problems. Therefore, it is important to implement testing at all stages of mobile app development in order not to accumulate bugs. This is not actually a security feature, but we can't fail to mention this.
What Is Mobile App Security?
But these changes can negatively impact app users and put their data at risk. Performing one or more of the following steps can prevent app tampering from ever happening. Wipro has partnered with many enterprises to institute best practices in development and secure data handling. In every case, development must include a robust data security management strategy and ensure that every app allows access only to authorized users.
Mobile app security best practices for 4 vulnerability types – TechTarget
Mobile app security best practices for 4 vulnerability types.
Posted: Thu, 27 May 2021 07:00:00 GMT [source]
The back end is the code that runs on your server and contains the database for the app. Security controls need to be implemented in your back end to ensure that your data isn't exposed.
QA is an important part of building secure code, and like security as a general concept, it shouldn't simply be tacked on to the end of the process. Review code constantly and identify every potential security hole you can find, then fix it before it ends up live. 6.3 Pay particular attention to validating all data received from and sent to non-trusted third party apps (e.g. ad network software) before processing within the application. Modern network layer attacks can decrypt provider network encryption, and there is no guarantee that the Wi-Fi network will be appropriately encrypted.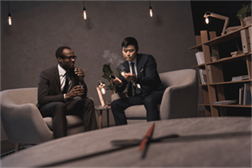 It is essential to have security measures in place to safeguard against malicious attacks at backend servers. Most of the developers assume that only the app that has been programmed to access APIs can access it. However, you should verify all your APIs in accordance with the mobile platform you aim to code for because API authentication and transport mechanisms can deviate from one platform to another. Adopt best practices and follow industry standards when encrypting your apps (or strengthen the API's encryption if they already have one). Weakly protected apps are easily spoofed, and attackers can use these repackaged apps to infect devices with malware.
Reversing Android apps can offer test login credentials, insights into bad design, details about the libraries and classes utilized. It can also provide information on the type of encryption used in the application, which can help the attacker hack multiple devices using the same decryption technique. In this instance, API keys should have a higher level of security and protection, which is possible when they are stored on the server side. The communications that take place between the app and the server ought to be over an HTTPS connection. There are some features need to be added in the mobile devices in order to control the access of the company's email, social media, etc. Most of the apps have log files that are unnecessary or unimportant for the mobile app users.
Enforce periodic authentication of user credentials and logouts from the server-side. Prevent users from downloading confidential files to their phone or saving files on file sharing sites or connected devices or drives. A very simple solution for the app is to test repeatedly for the new changes as security aspects are changing day-by-day. You need to be updated with the security trends in order to protect your application.